Reply To: The use of the "Upload Image" module
February 3, 2008 at 4:34 pm
#1162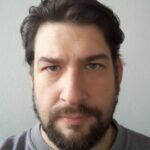 Gildor
Pictures uploaded are not meant to be deleted by members so far, Only I have the authorisation to delete pictures in this "picture folder". It is an insurance, because the module is so made that you have access to delete ability for all pictures or nothing.. that means one could delete pictures submitted by others… so only administrators have this right as a security.
You can't use an image from the gallery as your avatar. this is not the same "folder" , you can upload the picture once again in your profile window as an avatar picture (no link with the "upload image" module at all), as for resizing, it requires that you do the resizing on your own computer
sorry about that, but if you want I can do it for you if you don't have tools or softwares to do so… but in no way the "picture folders" of members, accessed via the "upload image" module" can be used directly as avatars.