Reply To: Beregond, Bergil and Pippin, Maybe?
February 5, 2008 at 11:19 pm
#1239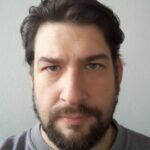 Gildor
yup, something interactive… it puts a little blank screen, expands the pictures on top of the page which is blurred black on the background, and you have a close button on bottom right.
I thought it may be smoother and less attractive than simply load another page with the need to click the 'last page' button of the browser. Do you like it?