Reply To: The Taproom
June 25, 2008 at 6:33 pm
#2372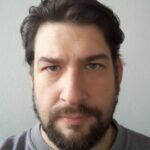 Gildor
I have put suggestions for two years, I have got the chance to have two of my suggestion come to life. Lately, it has been months I have not given any suggestion?
Why?
simply because all of my desires are only vignettes at the moment, I can't imagine any idea about solo figurines that has not been cast yet or If I do, I have clearly seen the result of the public opinion and took upon myself not to resubmit it
(I honestly doubt an idea who gains only 2 votes out of 60 would miraculously get 40 votes out of 60 the next month.)
Lately I have other focuses than Mithril and the Gold fellowship so I vote, I read suggestions but I do not submit many ideas. Therefore indeed I thought and still think I have (had) the right to put an opinion even if I did not submit any suggestion on purpose . I only submit suggestions when the month allows… which means that I can only voice my "real desires" three times a year, and have a very small probability of winning
Still i'll remain a GF member , in order to have access to the vote and to the figurines… But I have renounced the idea of having my suggestions come to life
It simply cannot anymore..
and after all, that does not matter that much….Sauron vs Elendil & Isildur gave me joy enough for years…. and years to come…