Reply To: Looking for Mithrandil… Last bottles to the Sea
February 8, 2008 at 10:49 am
#1261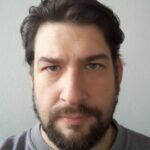 Gildor
Hello everybody.
I made researches on the net and found this :
http://www.whois.net/whois_new.cgi?d=perilousrealm&tld=com
This is public information.
It gives all the information about Marc, his regular address, phone, etc… maybe one of you living in the USA could try to contact him directly… in order to have news of his welfare at least!!