Reply To: Looking for Mithrandil… Last bottles to the Sea
February 13, 2008 at 3:07 pm
#1316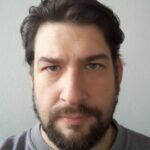 Gildor
from the info I managed to get from the registrar… the domain perilousrealm.com is about to disappear (end of registration)
The organism who submitted the name to the registrar is Yahoo, that means that behind "perilousrealm.com" which is only a domain name, the website and hosting was done by Yahoo.com . As I am not from the USA I only passed the information so that maybe someone among us living in the USA could contact him. Yahoo removed all content from the website. the folders online are simply empty…
I heard that maybe Wendy, Theobald, and the google cache may have backups of some of the STATIC information on mmp (such as the interview with Chris Tubb or the description of what MMP is) I am still waiting for the interview from Wendy.
As for all the dynamic content, which was hosted on a SQL database (what we could see in the site was only a display "mask" of the database content) well this SQL database seems to have been… droped. Maybe Yahoo.com has kept backups… But they would never give it away to any except the owner of the site… it has been several months since, apparently yahoo has not heard news of Marc. They only decided to drop the content, seemingly, after several attempts to contact him to keep his website alive.
Which leads me to believe Marc may have had some more serious problems than only "stopping his interest" in MMP.
That's why .. if some guy from the US could use the phone number provided in my link and try… to contact him directly, at lease to ger Real Life news… that would be kind…