Reply To: A Wandering Elf in need *recruiting open*
February 19, 2008 at 9:38 pm
#1437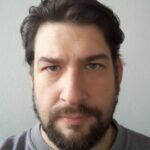 Gildor
well if it is incomplete please feel free to do so
but I only put in this list : personnalities, and those who have more than one occurence (exception for some ones which I forgot to remove from the list)
a character appears in this list only if there is at least two figurines for this character in the whole ranges.
Puting it in alphabetical order yes that's my plan too…
It is a workign document only. it will be used to fill the "others" field in the reference sheets of the database, to switch from one occurence of a character to another in a simple click.