Reply To: early ranges sword
March 10, 2008 at 2:00 pm
#1672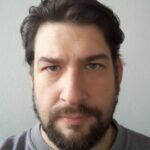 Gildor
well I keep all my precious unblisted mithril in littles zip-locked plastic transparent satchels with the ref number written on it…
As for the M10,M16,M7 and… for the "respect"… M1.. I keep them safely in little velvet ring cases…
Altogther, all these still unpainted figs are in a metalbound case with digicode locks , well hidden in the back of one of my laundries
… I did the same for all the MW347 and first three MW346, all in a small "foam-filled metal case" digicoded.
no, I am not paranoïd, They only remain there until they are painted… lol
Strangely… my Christmas 88,90,92,93 and MS423A galadriel, stand at the very middle of the appartment, in a good-looking glasscase, totally unprotected …. I must be dumb….